My name is Joanna Olson and I am from Beaverton, Oregon. At 85 years old, I am blessed to have quite good health aside from the occasional issue.
One of my most recent issues was a blood clotting problem that was exacerbated during travel. Thankfully, it didn't endanger my life, but I nearly fainted when I saw the cost of the medicine my doctor prescribed me. When I bought my first bottle of Eliquis, the bill was for about $430. I told the pharmacist that I had insurance and she replied that the $430 was after insurance.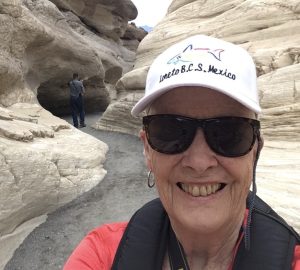 The dosage that cost $430 was to cover just about a month's time. The bill was that high because I hadn't yet met my deductible for the year. The next bottle was substantially less, a little over $100, but I know that that is still a lot of money for many people –– and it is a lot for me as well.
I still take Eliquis when I am in the car for more than an hour and a half. So whenever I travel, I have to make sure I pick up my Eliquis. Every time I do that, I worry about being stunned by sticker shock at the pharmacy counter.
Patients like me should be able to pick up their necessary medication without having to worry about being able to afford it. I am speaking out to encourage others to share their stories as well. We need action to lower drug prices, and we need it now.