My name is Rachel, I am 24 years old, and I am from Pittsburgh, PA. I live with an inflammatory bowel disease (IBD) called Crohn's disease. For over 15 years, I have been on numerous medications, had countless tests, and survived two bowel resections. But this is minor compared to the impending anxiety that comes with soon being on my own health insurance and having to worry about affording my medication.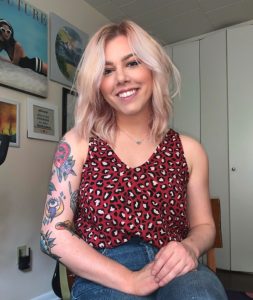 In my 15 years with this disease, my family has paid thousands of dollars for treatments, copays, and surgeries. In fact, we meet our insurance deductible almost instantly each year due in part to the high cost of the drugs I take.

I take Remicade, an infusion treatment that controls my Crohn's symptoms, and it eats up a good amount of our deductible. Without insurance, it could cost patients like me up to $4,600 per treatment. High prices like this mean my medications and treatments make up almost all of what we pay in health care costs as a family each year. 
As a child, I experienced solely the stress of having the illness. Now, as I approach 26, I am in fear of the costs I will accrue with this disease, and the realization that I will have to make very difficult choices between my health and my general welfare.
I can only accept a job that offers stellar health care so I can afford my drugs. I have to prioritize copays and medication costs over doing things that make me happy. I may have to go without innovative products and treatments that make my disease more bearable if prices are simply too high to manage.
IBD can be exacerbated by stress, and it is unfair that I not only have to deal with the stress of having this illness, but also the financial stress that pharmaceutical pricing brings. To know that over 1.6 million people in this country are fighting this disease begs the question: Are we worth too much to drug companies, or are we worth nothing at all?