I'm Master Burt, I'm 39 years old, and I'm a single dad from Chicago Heights, IL. I have a 10-year-old daughter and an 8-year-old son. 
As a child, I was very sick and often hospitalized. I moved in with my grandparents at nine.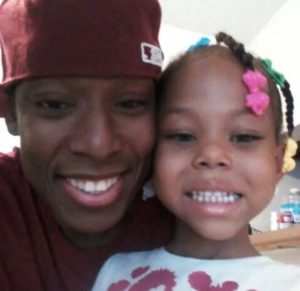 In my childhood and through my 20s, I hid my disease because I didn't want people to treat me differently. I never wanted to be a sympathy case. At 19, I started reading up on the new drug offered to me called Hydroxyurea, because as a child all I took was folic acid and penicillin. Through reading, I found out Hydroxyurea could make my hair fall out and reduce my immune system. Doctors kept pushing it, never explaining the negatives I'd found out about on my own. Thinking I'd have to live in a bubble, I made the choice never to take it.
I would rather live with what I know than what I didn't know, though  I was living rather carelessly, due to the fact I thought I was going to pass away by 30. 
It was my daughter made me change my outlook on being around. She has sickle cell, too, and I would later find out it's worse than mine.
When she had her first crisis, really, that let me know, I HAVE to be around. 
Nobody knows her health better than me. A better, more natural medicine called Endari came out that doesn't have the side effects of Hydroxyurea. It took her medical team months to get it for her and insurance would only give us a 6-month supply. This medicine is a pharmaceutical grade supplement of amino acid L-glutamine, but I barely could get it for her. It makes no sense that a chemo-grade medicine is so widely available, but this one is not.
As a young man I had to learn to advocate for myself, but now I know how to advocate for her as well. I have a circle of people I talk to when it comes to making decisions about her health — an older man with sickle cell, a close female friend with sickle cell for all the issues pertaining to being a girl, and my nurse practitioner.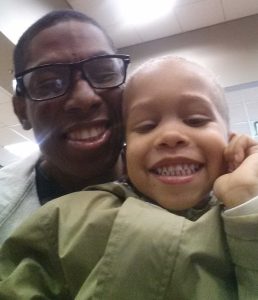 There's a gene therapy coming out that could be like a cure for sickle cell. Costs for this type of medicine for other diseases are running into the millions. 
As usual, I have a lot of questions. 
Are you willing to reduce the price for someone whose liver is damaged 80 percent from taking pain meds his whole life? People limping and barely able to walk because of bone deterioration due to avascular necrosis? 
The part that's really upsetting — are you all willing to say I'm going to price this at $1 million for people who can't even work? To people that are more than likely on disability?
 It saddens me that the value of a dollar, a piece of paper, is worth more to pharmaceutical corporations than the value of a life. How bad of a person can you possibly be — to know these people go through their whole lives living a particular way, and then you turn around and dangle something they can't get, like holding a sucker in front of a baby.
Except what's out of reach is a medicine, it's everything that could stop the pain for a kid who's been crying her whole life.