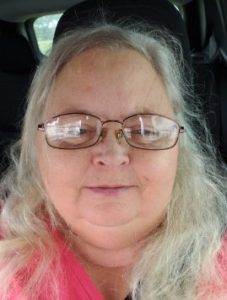 My name is Tony Mills and I'm from Rockport, Texas. I am a retired Licensed Vocational Nurse of 29 years and a Hurricane Harvey survivor. The aftermath of the hurricane impacted my life in a devastating way. Instead of focusing on rebuilding my home and picking up the pieces of my life, the high cost of my prescriptions has taken center stage. During this period of my displacement, I would never have imagined that affording my medication would be one of the most stressful parts of my life.

I was diagnosed with diabetes 20 years ago. I also have a reactive respiratory disease, kidney disease, high blood pressure, and heart and thyroid complications. Coupled with these conditions is the slew of high-priced drugs that I need to treat them. I am prescribed various medications which include GlaxoSmithKline's Flonase and Ventolin. My initial cost for one inhaler is $326. Once I hit my deductible, it is then $42 a month. Along with this, I also take Symbicort, Mycophenolate, Tacrolimus, Hydralazine, Metoprolol, Amlodipine, Lasix, Levothyroxine, Pravastatin, Allopurinol, Insulin, Gabapentin, Montelukast, Ventolin, Zaroxolyn, Zyrtec, and Claritin. It's way too many, but I need them all, not to mention all of the syringes and test strips.
These medications have greatly improved my life, but the problem comes when I cannot afford them. In the last three months, I have seen the cost of my thyroid medication double in cost with absolutely no reason given to me as to why. I have been forced to buy my insulin over the counter at Walmart rather than through my insurance plan out of fear of entering the Medicare donut hole. This has become an additional expense. As you can imagine, all of these medications add up –– and random prices hikes have a tremendous impact on me, making it impossible to budget. I have had to skip, ration, and even borrow medication.
If the prices of drugs were more affordable, I could start to feel a sense of normalcy again. Since the hurricane, I have been living in a small camper with my 8-year-old nephew and my aunt, for whom I am a caregiver. If my drugs were more affordable, I would be able to repair the damage done to my home. I often think about how much better our lives would be if I didn't have to worry so much about where the money for medications would come from. Many times, if money is short, prescriptions take precedence and money will come out of the grocery budget. Not to mention, more money for food would also mean that I could buy more nutritious and fresh food for my family, which would improve our health in the long run. We are not left with much at the end of the month, and for a family that is hard. It is sad when a special, rare night out consists of going to Whataburger –– and even then we can only afford to order junior meals.
It should be illegal for drug companies to arbitrarily charge whatever they want for drugs –– especially when it comes to respiratory and heart medication. In order to live, you have to breathe and your heart has to pump. It shouldn't be this expensive to be sick. We need to see drug companies held accountable for their actions. Too many lives depend on it. My life depends on it. My family needs me around.