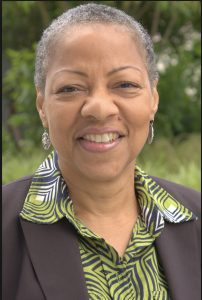 My name is Sandra Killett and I am a resident from New York City. I am an advocate for several causes including health care reform. This is a cause that is close to my heart because I have multiple myeloma, a severe and incurable form of blood cancer.
I was first diagnosed in 2010. In 2016 I lost my health insurance when I lost my job. In 2017 I was placed on a life sustaining regimen of medications which included Revlimid. The cost for Revlimid, the treatment for Multiple Myeloma, is about $43,460 every four months. That is an annual cost of $130,380. My co-pay is $2,853. This is an exorbitant amount.
On top of dealing with the stress and fear of having an incurable blood cancer, I had to worry about whether or not I would get help to cover this massive co-pay. I was unable to purchase Revlimid for a month and went without treatment during that time.  This caused me extreme stress and despair, but it also helped me realize why prescription drug pricing is an urgent issue that can mean life or death for some patients.
Today, I am receiving my medication and continuing with treatment through the help of patient assistance, but I live in constant fear of not being able to afford Revlimid. Patients deserve better. We deserve to live without fear of not being able to afford our life-saving medications.