My name is Juliana Keeping, and my son, Eli, is a 5-year-old boy who loves pizza, Legos, and construction trucks. This weekend Eli played Frisbee at the National Mall, rode his scooter and took a spin on the Merry-Go-Round with friends at the park.
Looking at such an active and happy child, it may come as a surprise that he has an illness called cystic fibrosis, a rare disease he shares with 30,000 people in the United States.
Eli's joyful existence stands in stark contrast to the war raging within his little body. CF is an insidious illness that will, over time, lay my son's lungs to ruin while wrecking other organs. His future could include multiple organ transplants, and the disease is terminal.
So, like scores of other cystic fibrosis patients, who fundraise tirelessly in hopes of a cure, the recent life-extending medical discoveries manufactured by the Boston-based drug corporation, Vertex, gave me hope for my son, and all of us.
Then, I learned the price of the drug.
Orkambi, this breakthrough drug, retails for $327,000.
We have good health insurance but, like most people, we must depend on patient assistance programs and co-pay coupons to pay our share of the drug costs. Such programs seem like perks, but in fact, only mask the true cost of the drugs and can change or evaporate without notice, to devastating effect.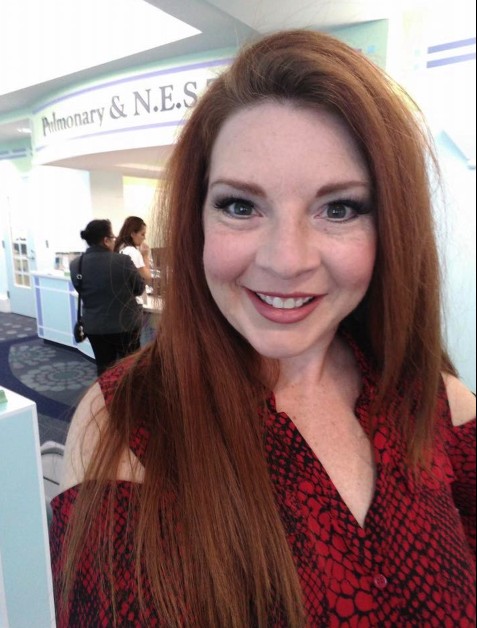 Lora Moser is a 40-year-old Texan living with cystic fibrosis who has experienced this. In April 2018, she learned her husband made $2,000 too much to qualify for assistance via a grant program for people with cystic fibrosis and their families. She can't afford her $4,900 Orkambi co-pay, and so she quit taking the medicine, along with the other high-priced CF prescription drugs.
"Never in my life have I felt more destitute and desperate," she said.
Over the course of her lifetime, Lora estimated her parents raised $750,000 for research into CF medicines like Orkambi.
Lora is just one example of a patient struggling to afford Orkambi or Kalydeco.
We live in fear of further price increases or— God forbid—losing health coverage at some point.
That's why Lora and I are calling on members and allies of the cystic fibrosis community worldwide to speak up now by sharing this post.
This month, a New York panel reviewed the impact of the price of Orkambi. In a 10-0 decision, the panel of experts found the state Department of Health was authorized to negotiate with Vertex to lower the cost. Additionally, a group called the Institute for Clinical and Economic Review ran its own analysis, concluding Vertex's cystic fibrosis drugs are overpriced by hundreds of thousands of dollars.
I'm glad both of these entities are reviewing these astronomically-priced drugs.
What's less clear is how any review findings will be used.
At this time of uncertainty, the CF community needs laser focus. We must band together against abusive prices set by a monopoly drugmaker.
The problem is the price.
Here are 5 reasons why:
Taxpayers, charitable donations and patients took on a huge  share of the risk in developing cystic fibrosis drugs.
Taxpayers and charitable donations paid for much of the foundational science behind Orkambi and two other CF drugs – Kalydeco and Symdeko – from donations through the Cystic Fibrosis Foundation (CFF), which were tax deductible, and from the National Institutes of Health (NIH). Vertex bought the patents to the two drugs for a payment of $3.3 billion.
One argument for high prices is that investors must be compensated for the high risk involved in doing the basic scientific research and clinical trials to bring a drug to market. Without that financial incentive, they say, new life-saving treatments will not be invented and made available to people who need them.
But in the case of Orkambi, Kalydeco and Syndeko, the CFF community and taxpayers took the risk.In fact, the New York Times reported "cystic fibrosis was not a priority, and Vertex officials have said the program might have been dropped if the foundation had not been paying for it."
Vertex Executives Have a History of Ethically-Challenged Behavior
CEO Jeffrey Leiden himself is making a killing at the expense of patients and other payers. Research be damned. His compensation has been condemned by groups like the corporate governance watchdog, Institutional Shareholder Services (ISS), which called the pay "excessive" and not based on rigorous performance metrics. In 2017 alone, Mr. Leiden's compensation was $78.5 million according to Axios.
In 2012, Vertex potentially misrepresented clinical trial results, leading to an increase in its stock price. At least half a dozen Vertex executives took advantage of the inflated price to cash in $100 million in stock options before revealing the true trial data, which were less positive.
Vertex Isn't Investing in Research, It's Padding Its Profits.
Vertex claims it needs to charge these prices to "continue to invest" in new drugs. But instead of investing in innovation, Vertex announced plans to buy back $500 million in its own stock and flaunting its egregious profits.
On March 13, 2018, Vertex CEO Jeffrey Leiden bragged that "Vertex now 'has a nice problem of accumulating cash very rapidly.'" At the end of 2017, that "nice" problem translated to over $2 billion in cash, cash equivalents, and marketable securities. The company recently re-purchased $500 million of its own stock [technically they announced they planned to do so], enriching investors and failing to fund new research or lower the price of its drugs.
Vertex's behavior is consistent with findings published in the Journal of the American Medical Association in August 2016 that "there is no evidence of an association between research and development costs and prices; rather, prescription drugs are priced in the United States primarily on the basis of what the market will bear." Truer words could not be spoken about Vertex pricing for these drugs.
The prices of our charity-funded drugs are simply too high,.
Kalydeco, another Vertex drug that helps patients with a different genetic variation of CF than what Eli has, costs $384,000 per year, per the health care data firm Connecture. A third Vertex drug, Symdeko costs $350,000 per year.
Pricing a year's worth of pills the same as a nice upper-middle class home sets a dangerous precedent. Insurers pay. Governments pay. But ultimately, we all pay, because that's how it works; we pay the premiums and taxes that fund our insurance policies that cover our care. The common man and woman foot the bill.
The price of the Vertex cystic fibrosis drugs have been criticized since Kalydeco, the first, was introduced in 2012.
Patients can't afford these medicines
Vertex has refused to provide compassionate use medication to patients on Medicaid. Four patients experienced life-threatening delays in access to the CF-funded drug Kalydeco as Arkansas struggled with the cost of the drug. The patients were forced to sue the state in 2014 and received no medicine on compassionate use grounds during the Medicaid appeals process or lawsuit. During this time, the patients grew gravely ill. Their doctors begged Vertex for medicine, to no avail. That same year, Vertex CEO Jeffrey Leiden received a $46 million compensation package.
Abroad, it's even worse. Irish media reported children died waiting for Vertex to drop its price so the country could afford Orkambi.
Children like Valentina Maureira in Chile begged to die by euthanasia to end her suffering before cystic fibrosis killed her.
"Help me," the 14-year-old begged her parents. Those were her last words.
Closing
In nine years, my son Eli will be the same age as Valentina. He'll still play with friends in the park and will no doubt still love pizza.
But I live in fear that we won't be able to afford his medication from Vertex. I live in fear that stock buybacks and CEO pay raises will come before lowering the price of Eli's drugs.
That's why I decided to fight back. That's why I'm calling on all shareholders and the cystic fibrosis community to demand Vertex use its windfall in corporate tax breaks to lower the price of Cystic Fibrosis drugs. You can sign the petition I'm sending to Vertex here.
Share this post with your friends and family to spread the word.
If you're interested in learning more about drug pricing for cystic fibrosis medication, join me in the fight here.
Disclosures: I own 22 shares of stock in Vertex which I purchased in 2016 in order to be able to participate in shareholder meetings. P4AD is funded in part by the Laura and John Arnold Foundation which also provides funding to ICER.