DENVER, CO — Patients For Affordable Drugs brought together more than two dozen Coloradans this Saturday in Denver for a training focused on how to effectively organize, mobilize, and fight for lower drug prices at the state level.
Patients For Affordable Drugs (P4AD), a bipartisan national patient organization, has heard stories from more than 320 Colorado residents struggling to afford their prescription drugs. To help empower patients to tell these stories and fight for real policy change, P4AD organized an in-person training to give local residents tools and tactics to amplify their experiences and connect them with elected officials.
"We are excited to be in Denver to help give patients and allies here the tools they need to fight back against Big Pharma," said Janice Rottenberg, Campaigns Director for Patients For Affordable Drugs.
Patients traveled from across the state to join Saturday's training, the first of a nationwide series planned by Patients for Affordable Drugs. Among those in attendance was retired nurse Margaret Wright-Mueller, whose experience with high drug prices has become personal.
"I worked in the ICU for 44 years. I took care of patients, especially Medicare patients. They often cried and said they could not afford their meds or needed to cut their food bill," said Wright-Mueller. "Now, I am struggling in the same ways."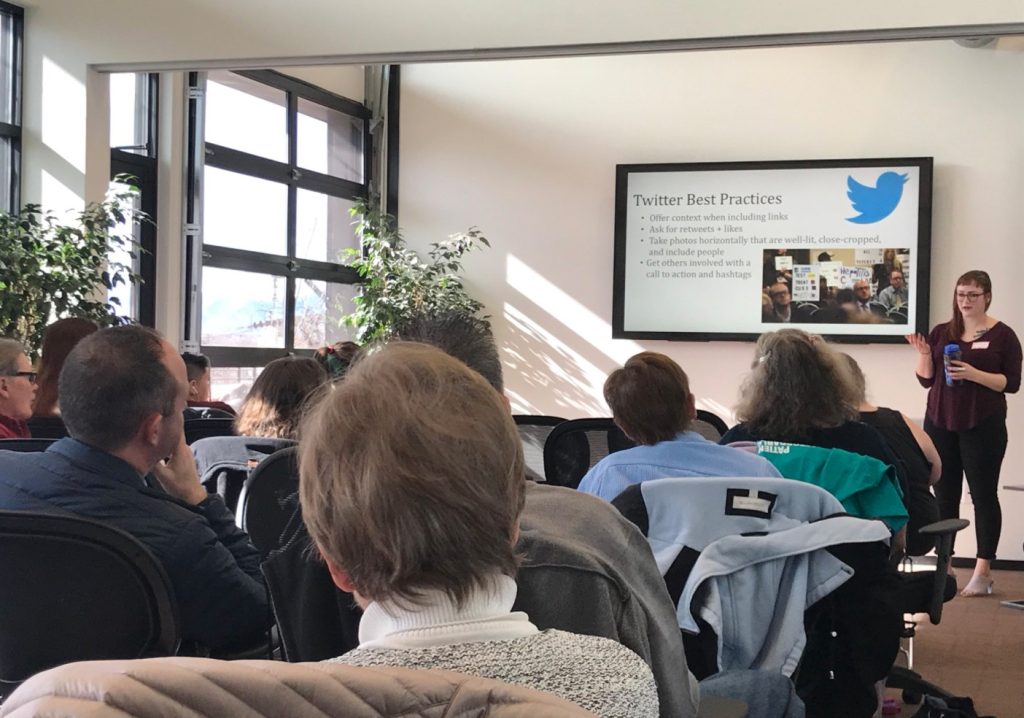 As part of the campaign to lower drug prices in Colorado, Patients For Affordable Drugs will:
Educate residents about how to effectively tell their stories and fight for real policy change.
Organize letters to state elected officials, featuring stories of patients struggling under high drug prices.
Launch social media graphics detailing the impact of rising drug prices.
Millions of Americans routinely choose not to fill prescriptions or skip doses to save money, according to a report from the National Center for Health Statistics. According to a study in The Oncologist, one in four cancer patients choose not to fill a prescription due to the prohibitive price, and one-fifth take less than the prescribed amount or fill partial prescriptions. Kaiser Health News pointed out recently that 1.6 million Americans were likely to be diagnosed with cancer in 2017. That means anywhere from 168,000 to 405,000 will ration their drug use.